News
Commencement ceremony in 2020
News | 2020-2-21 | Views: 255
On February 21, 2020, under the guidance of national policies, Wuxi Yosun officially returned to work!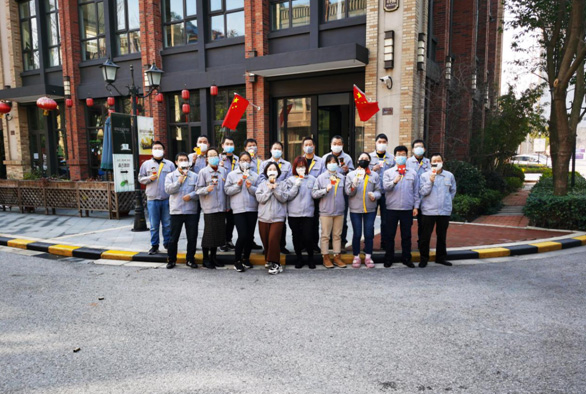 This year's commencement ceremony is somewhat different from that of previous years. Because of the spread of new coronavirus pneumonia across the country, all colleagues put on masks and took a special photo at the company's door.
In order to cooperate with the prevention and control of the epidemic, we cancelled the activities of visiting Lingshan and making dumplings collectively. It only keeps the old tradition of opening the door and making red envelopes. Although we all wear masks, the colleagues who get the red envelopes must be smiling at the back of the masks.
I wish YYosun a better start in the new year and the people of the whole country can overcome the epidemic as soon as possible.