Home
/
About YOSUN
/
Introduction
Introduction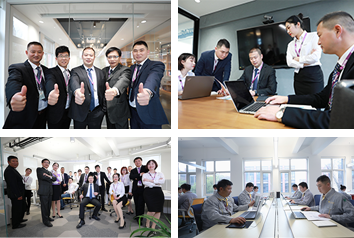 You've been taking laptops with you in client conference rooms with you, but you're most afraid of the awkward situation of a production line malfunction and workers being forced to shut down.
You've always been proud to have the most effective team in the office planning production, strategizing, but obsessing and blushing over suppliers' lack of expertise and ability to control costs.
You've been quietly leading your brothers to more vigil, challenging metrics, but complaining about the lack of an efficient team of suppliers who can stay with you 24 hours a day.
Ok, ok, have a team, let you above vexation, instantly become past tense!
It has been engaged in the installation engineering for 20 years, mainly providing the production equipment, electrical equipment, process pipeline, HVAC installation and fire engineering installation of industrial, public and civil construction projects, as well as the maintenance of related facilities and equipment, plant renovation services and decoration services.
It has more than 10 years of experience in mechanical and electrical installation and maintenance of the factory, with solid professional knowledge and rich construction experience of engineering technicians, able to quickly respond to various construction requirements.
It adheres to the service tenet of "satisfying customers, surprising customers and touching customers". He does not outsource his work, but always insists on making customers benefit by providing 24-hour 24/7 service to minimize costs and maximize profits for customers.
It is Wuxi Yosun Equipment Installation CO., LTD.